Do you want to build a beautiful website for your business or personal portfolio using the best free business theme? If yes, you must need a multi-featured or business theme for it.
The theme should capable enough to customize your website beautifully like a professional. The theme is the most important element for any website. So never a quick decision while selecting your theme.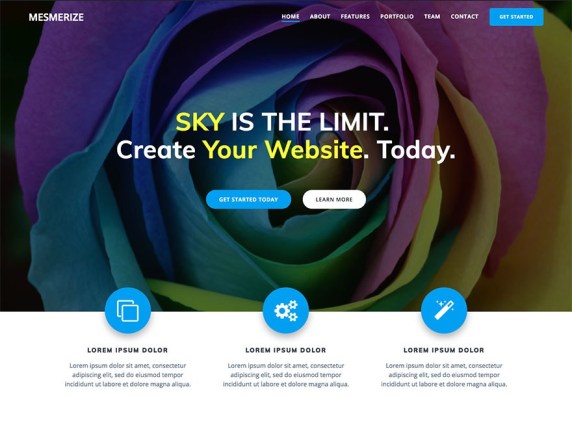 After all, sometimes being choosy is effective for you. To help you out through this, today I am going to describe to you one of the best themes which will mesmerize you with its features.
Mesmerize is one of the best free WordPress themes which is incredibly flexible. It is a multipurpose theme where you can get several exciting features. This will help you to create an outstanding website easier than ever.
With its drag and drop features, you can craft beautiful designs for your site. If you are a beginner, then it will be the best option for you. Since the theme comes with several ready to use content, even a layman can build a stunning website.
Mesmerize offers beautiful fonts, color, video background, and many others. This all will help you to customize a beautiful website for your business or portfolio. As per its name, it will make your visitor mesmerized with its unique and attractive layout.
What is best in Mesmerize theme?
Mesmerize WordPress theme comes with several exciting features that will allow you to create a powerful website with easy access. Here have a look towards its stunning features:
30 ready to use content sections
Comes with several customization options
Drag and Drop builders
Attractive fonts and color
100% mobile responsive
WooCommerce Ready
Dedicated team for support
Live content editing
Well-detailed documentation
Cross-browser compatibility
I hope you are quite familiar with the theme. Now for more details, let me describe the main features of Mesmerize in detail. Let's get started:
Main Features
Live Editing Customizer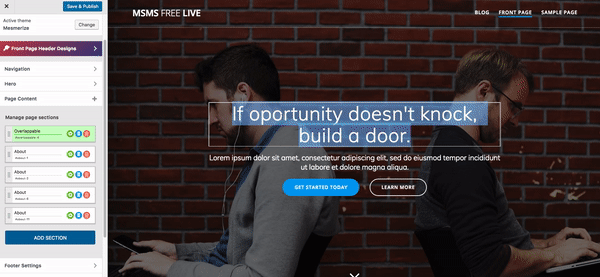 The theme comes with a live preview option. With its live editing customizer, you can make the changes on your website in a way you want. You can easily see how your site looks when it will go online. This is the best option to determine which design and format will be perfect for your website when it will be live.
Easy to use and customize
Mesmerize is built with a clean and clear code which makes your task easier. Because of this, the theme is easy to use and customize. Even a layman can do it with basic knowledge. It allows you to preview change lively, widgets with meaningful options, demo content imports, and video tutorials.
SEO Optimization
Mesmerize is an SEO optimized theme. It helps you to attract huge audience on your site. The search engine is the most important part of any blog website. It is responsible for maintaining the sustainability of your site. With Mesmerize you are able to create a powerful and professional website and promote your product in a managed way. If the theme is SEO optimized, then without any doubt, you will get top SEO rank for your website.
Background color and image
If you want to attract your visitor, you just need to make your page attractive with eye-catching content. And this is only possible if your theme comes with attractive color, fonts, and images. If you are implementing Mesmerize for your website, you are able to build a stunning website that makes your audience mesmerized. This is the best theme for magazine and news website where you need an attractive layout.
WooCommerce Compatibility
Mesmerize is integrated with WooCommerce, it means you will able to create a powerful website for your business. It comes with several predesigned pages for your shop like product list, product details, cart, checkout, user account, and so on. With its predesigned section, you can promote your product on your home page.
Attractive ready to use content section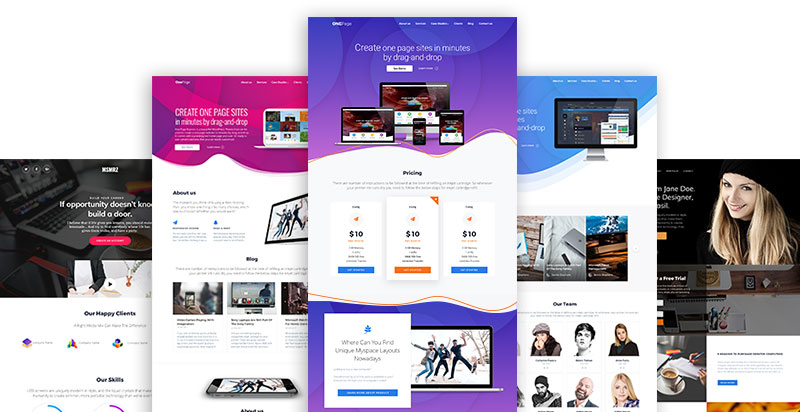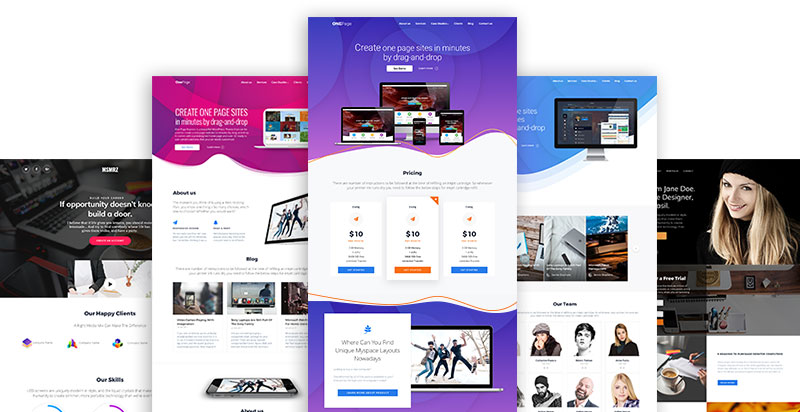 Likewise, Mesmerize comes with 30 ready to use content section. If you are not getting any ideas for the layout of your content, then you can simply choose ready to use section. This is very beneficial for beginners. Within a few minutes, you are ready with your elegant content section. You just need to customize its content.
Responsive Design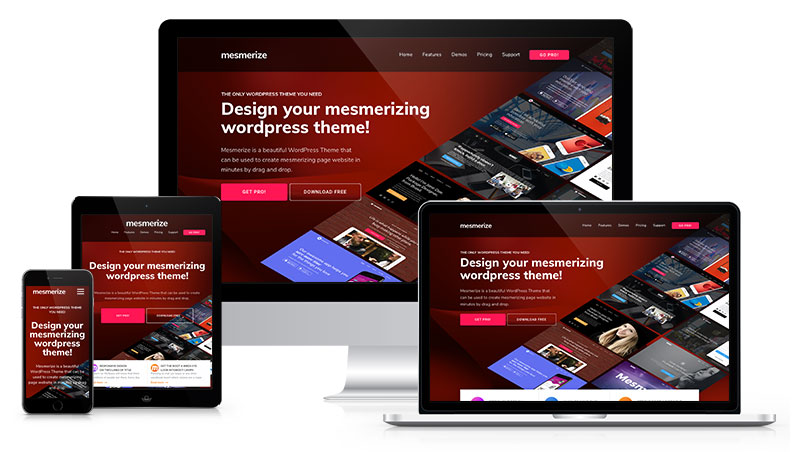 If you want to get huge traffic on your site, then make it responsive for all devices. You have to make sure that your site looks great even on mobile devices. Since Mesmerize is crafted with responsive design, your site will be friendly with all sizes of the screen even with mobile. With this theme, you will get a versatile layout for your site which keeps your site responsive. And hence, you are able to attract a huge audience and get top SEO rank.
Cross Browser Support
Another important feature of mesmerizing is its support for cross-browser. This theme is tested clearly and well-attuned with all primary browsers. They are also compliant with the primary web standards. Some of its compatible browsers are Firefox, Chrome, Safari, Opera, and Edge.
Perfect documentation
Similarly, Mesmerize comes with well-detailed documentation. Whether you are beginners or an expert, the documentation is helpful for both of you. Its documentation will guide you in each step while dealing with this theme. The documentation is available in both video and written format, so get the one that is helpful to you.
Well, this is all about the powerful features of Mesmerize theme. These all are just amazing, isn't it? I assure you will able to craft a beautiful layout for your site. Not only that, but the theme is also available in a premium version. Here have a look what is new in Mesmerize pro:
Premium Version
If you need some additional features for your site, you don't have to go anywhere. Just upgrade your free version of Mesmerize theme to premium one. Once you upgrade your theme, you will get several advanced features that will make your customization more attractive and powerful. Here have looked to its premium features:
20 front page header design
Unlimited videos and slideshow backgrounds
100+ page content sections
18 pre-design website templates
A high priority of the technical support team
4 option of header media type
Attractive photo gallery section integrated with google map sections
How to Install Mesmerize theme?
I am sure you are impressed with the features of the theme. So without wasting your time, download it for your upcoming site. You can easily install the Mesmerize theme within your site. Here have a look towards some simple steps to install and activate the theme.
Login to the admin panel
Go to Appearance
Select Themes in the menu
Click on "Add New" button
Search the theme Mesmerize
Click on the "Install" button
Once the installation process is finished, finally, click on the "Activate" button.
Conclusion
Hence we did with overall features of mesmerize theme. Aren't all of them are amazing? I am sure you will like this theme. The theme offers several elegant features that will make your customization powerful. It also comes with an extensive option for layout and design. With its amazing background color, images, and slideshow, you are able to build a stunning website that will mesmerize your audience.
Now your site even looks better on mobiles because the theme has a responsive layout. Also, it is the best option for any commercial website as the theme is compatible with WooCommerce. Since the Mesmerize theme comes with well-detailed documentation, even a layman can build a powerful website with proper guidance.
I hope you get this article useful to you and you will be able to build a powerful website. You are free to send your queries to our comment section. We make sure all of your questions are answered as soon as possible. Keep visiting our site for more interesting and useful articles.
Are you looking for similar other corporate WordPress themes? Or if you are using other then Mesmerize and want to see the review on our site, please comment us below.